Western Australian construction company West Coast Limestone has turned to Toyota Material Handling Australia (TMHA) to help its business during a time of growth, and to capitalise on the booming construction industry in the west.

Based in the Perth suburb of Malaga, West Coast Limestone plays a crucial role in the Western Australian construction industry, building limestone retaining walls for new housing developments and land estates to help combat WA's notoriously sandy soil.

To help make the most of a busy period, West Coast Limestone owner Phil Di Giuseppe wanted to capitalise on the Toyota Advantage pillars of legendary quality, durability and reliability provided by Toyota equipment.

Having used other brands in the past, Mr Di Giuseppe said he was compelled to return to Toyota skid steer loaders due to their impressive performance in soft sand, as well as the faultless reliability of the Huski 5SDK9 open cabin.

"I always wanted to get back into a Toyota, I thought they'd always been good, reliable machines," Mr Di Giuseppe said.

"They've always been renowned for their reliability. They've got good ground clearance as well, the Toyota is much better in the dirt."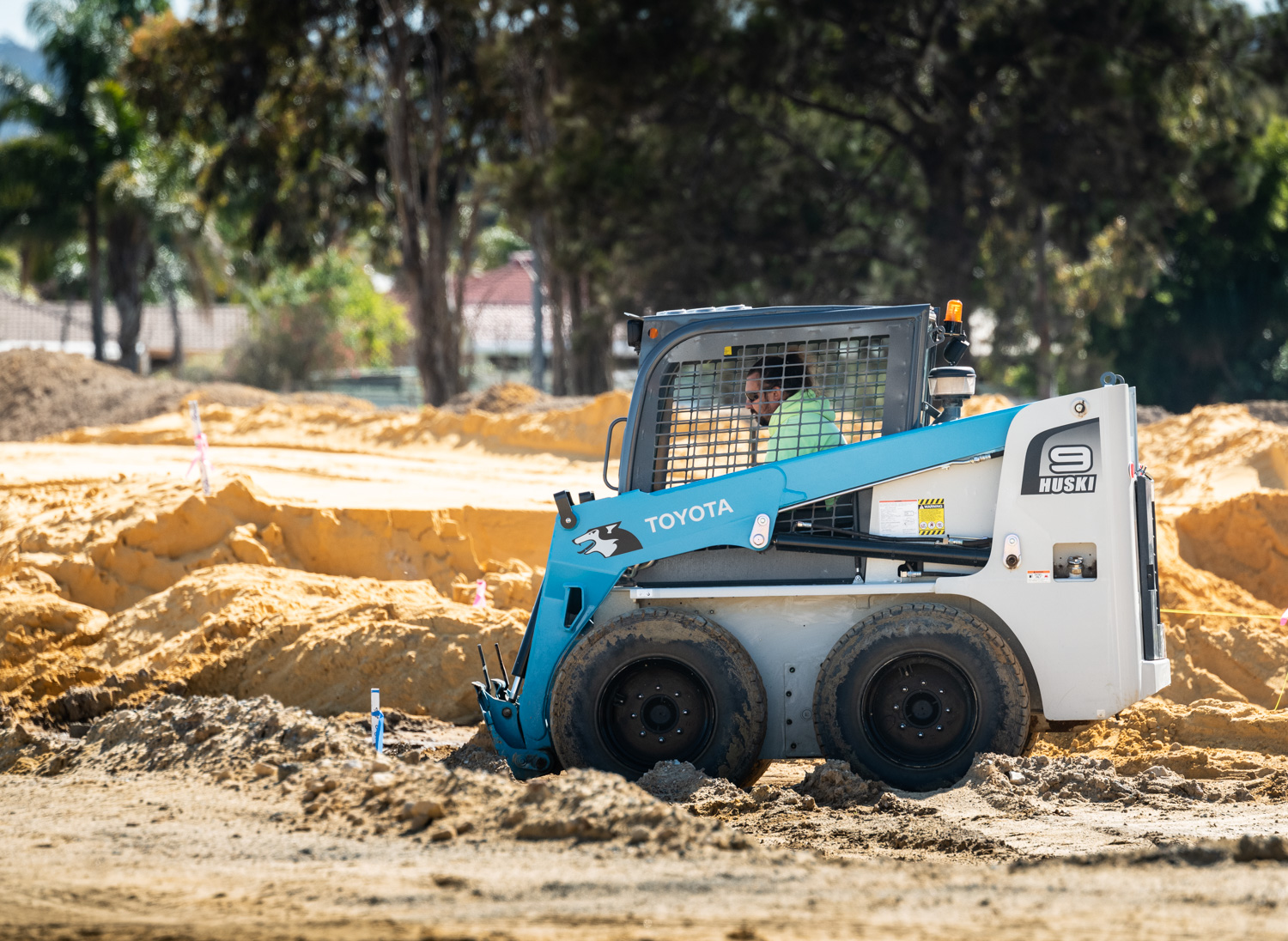 The Huski's high ground clearance combined with its 12-inch all-terrain tyres and all-paw traction means the soft sand of WA construction sites is no match for the supremely capable machine.

The reliability of construction equipment is crucial for any customer, as is ease of repair - which is what makes Toyota equipment stand out, with TMHA area sales manager Paul Smith explaining mechanical simplicity can be a major advantage for durability and servicing.

"We don't have any computers in our machine - the reliability factor is enormous," Mr Smith said.

"It's a big selling point for us - no computers, no ECUs.

With a mechanically and electrically simple design, Toyota skid steers are designed to keep at optimum performance.

Mr Smith added that the ease of repair afforded by Toyota skid steers was advantageous, with the machine able to be serviced and repaired without the need for unique diagnostic tools.

"A lot of mining companies love them because they don't play-up and you don't need a specialised tool to repair them or service them," he said.

West Coast Limestone has used a range of Toyota skid steer loaders over its roughly 15-year history, with Mr Di Giuseppe purchasing his first TMHA machine a number of years ago.

After leaving and subsequently returning to West Coast Limestone, Mr Di Giuseppe needed to purchase new equipment, and decided on a used competitor products.

However, their poor performance in sand and the relative price parity of Toyota's skid steers meant that another TMHA purchase was never far away.

"I wasn't really happy with the competitor machine that I bought, so decided to go for a Toyota," Mr Di Giuseppe said.

"It's the best machine that we've got."

Mr Di Giuseppe added that West Coast Limestone had a great working relationship with TMHA, and would recommend their products to other people in the industry.

When the time comes to purchase new skid steer equipment, Mr Smith was confident that TMHA would be the first number West Coast Limestone will dial.

And with the booming state of the construction industry out west, it would hardly be a surprise if that call came sooner rather than later.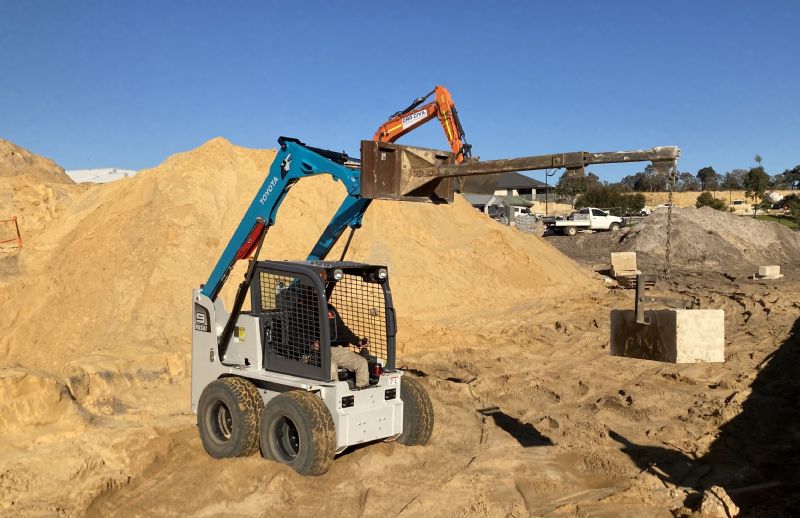 For more information free-call 1800 425 438 or contact us, here.