Toyota Material Handling Australia (TMHA) has announced the results of its 2023 National Skills Competition following a final set of tests held in May.
Returning for the first time in three years, the National Skills Competition allows Toyota technicians and apprentices to test their abilities and product knowledge in a range of written and practical challenges across TMHA's range of Toyota forklifts, Huski Construction Equipment and allied equipment.

Following two rounds of online written tests, eight technicians and six apprentices were chosen as finalists and flown to TMHA's head office in Moorebank, NSW to determine the nation's best product experts.

After being flown to Sydney and greeted with a welcome dinner, the final eight technicians were put to the test with a two-day competition comprising eight stages.

Four stages were dedicated to servicing equipment across the entire TMHA range, with the other four stages challenging technicians to find and identify faults in products and repair the products to a working state.

While previous competitions were split into three different contests representing TMHA's various brands, the 2023 version integrates all products into a single contest, truly testing the product knowledge of the technicians and apprentices.

Techs were given 90 minutes to perform at each station, with the performance at each station marked by adjudicators based on a specific set of criteria and combined with results from the first two rounds of testing to determine the final score.
The results were announced at a Gala Awards dinner held at the Plaza Ballroom in Melbourne on the 16th June.

Matthew White from TMHA Melbourne was judged Master Technician for 2023, marking the third occasion Mr White has won the prestigious competition.

TMHA Brisbane-based Tim Partridge claimed the runner-up prize, while Michael Scheepers from TMHA Adelaide rounded out the top three.

As Master Technician, Mr White was awarded a $5,000 cash prize as well as a free international trip and factory tour of one of Toyota Material Handling's manufacturing facilities. Possible destinations include Japan, Sweden and the US.

Second prize came with a $2,000 cash prize, while third place was awarded $1,000.

Having won the overall prize, Mr White will sit out the next three annual contests and will instead enter a mentoring role for apprentices in coming years, helping the junior technicians to recognise, diagnose and fix issues with the machinery.

While participation in the competition is voluntary for technicians, all TMHA apprentices are required to compete, making for an exciting and closely contested final test.

Six of the highest-scoring apprentices were also flown to Moorebank, where they spent a single day rotating through six 45-mintue stations ranging from fault finding, to servicing and electrical processes such as crimping terminals and soldering, testing batteries and fork tynes, chains and hydraulics.

After a close-run finish, third-year apprentice James Hamilton from TMHA Brisbane was awarded the 2023 National Apprentice of the Year award, and as a result will be accompanying Mr White on an overseas factory tour.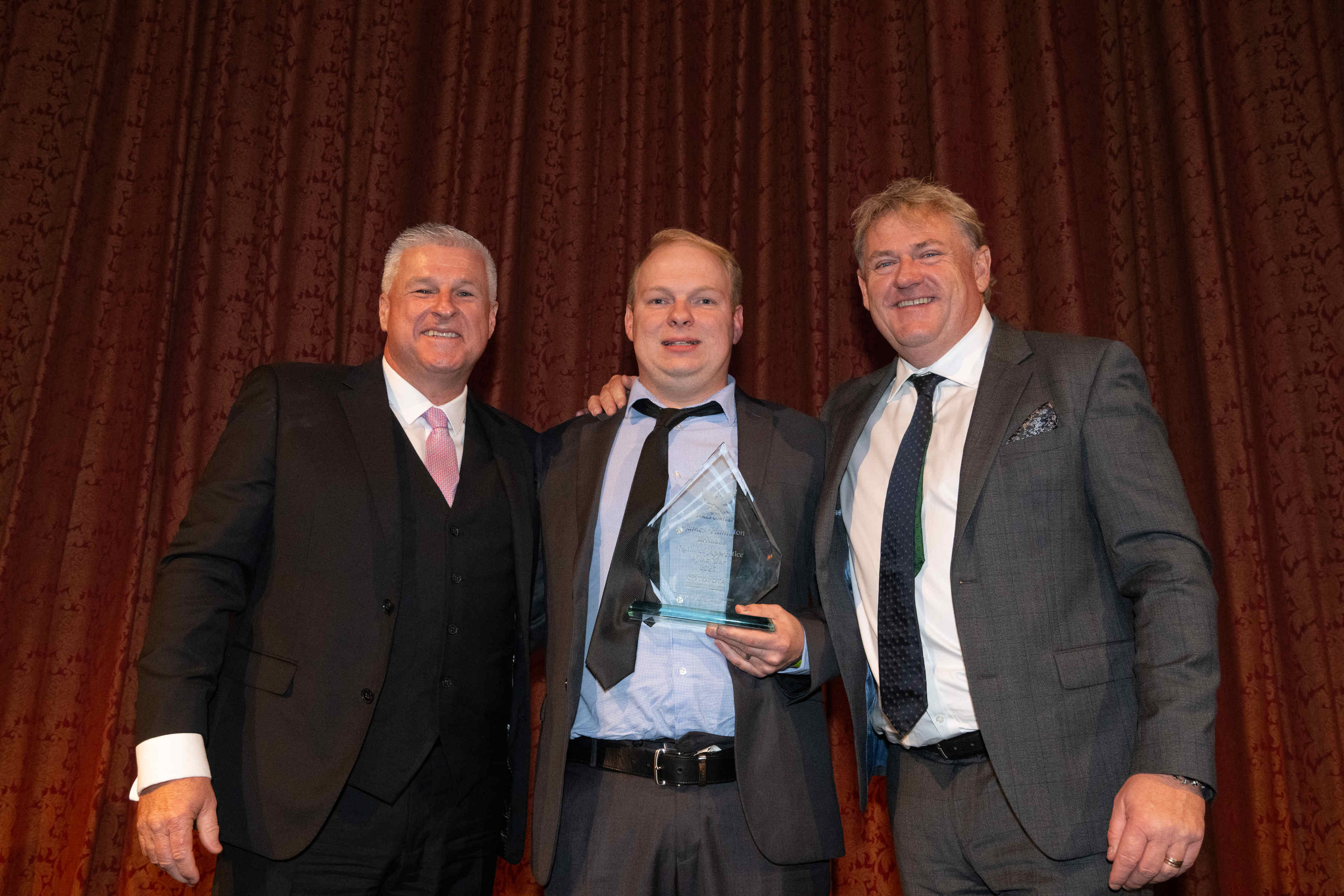 All eight final technicians received a $250 voucher for making it to the finals, while the six apprentices were awarded a $100 voucher. All technicians and apprentices who made it to the second round of testing also scored a voucher worth $50.

130 total technicians signed up for the 2023 National Skills Competition, which is a valuable training resource that ensures technicians can offer the best possible product knowledge and customer service to clients.

TMHA lead technical advisor Luke Rowley said he was pleased with how the competition unfolded and that this year's competitors should be proud of their performance.

"The technicians and apprentices all took on the challenge really well, the new concept we put out there this year was vastly different to what they've done in the

past, but they all rose to that challenge really well under that high-pressure environment across two days, which they'd never done before," Mr Rowley said.

"We were impressed as adjudicators and as the training staff for the way they took that on and competed, and it was a good result all around. It provided a good spectacle - we had a lot of branch staff and customers come through, and there was a big buzz around the place last week."

He added that TMHA's enthusiastic support for the competition was critical for its success.

"It's good to have the support of the business to put something like this on - it's no mean feat to have the support of the management team to do that," he said.

On behalf of TMHA, thank you to all technicians and apprentices who competed, and congratulations to the winners and finalists on a fantastic showing.