Toyota Material Handling Australia (TMHA) is excited to strengthen its footprint in Victoria with the addition of a brand-new branch to service its valued customers in Gippsland and its surrounding regions.

The new TMHA facility represents the acquisition of an existing forklift distributor with a subsequent name change to TMHA Traralgon. Staff of the existing forklift distributor will transition to the new TMHA Traralgon branch and become TMHA employees.

TMHA previously had a presence in Gippsland region from its existing Dandenong branch, however the growth of the Toyota forklift brand in the area has prompted the need for an upgrade to a more locationally dedicated facility.

The new Traralgon branch is designed to support further growth in the Gippsland region for TMHA's range of Toyota forklifts, Huski Construction Equipment, and other allied products.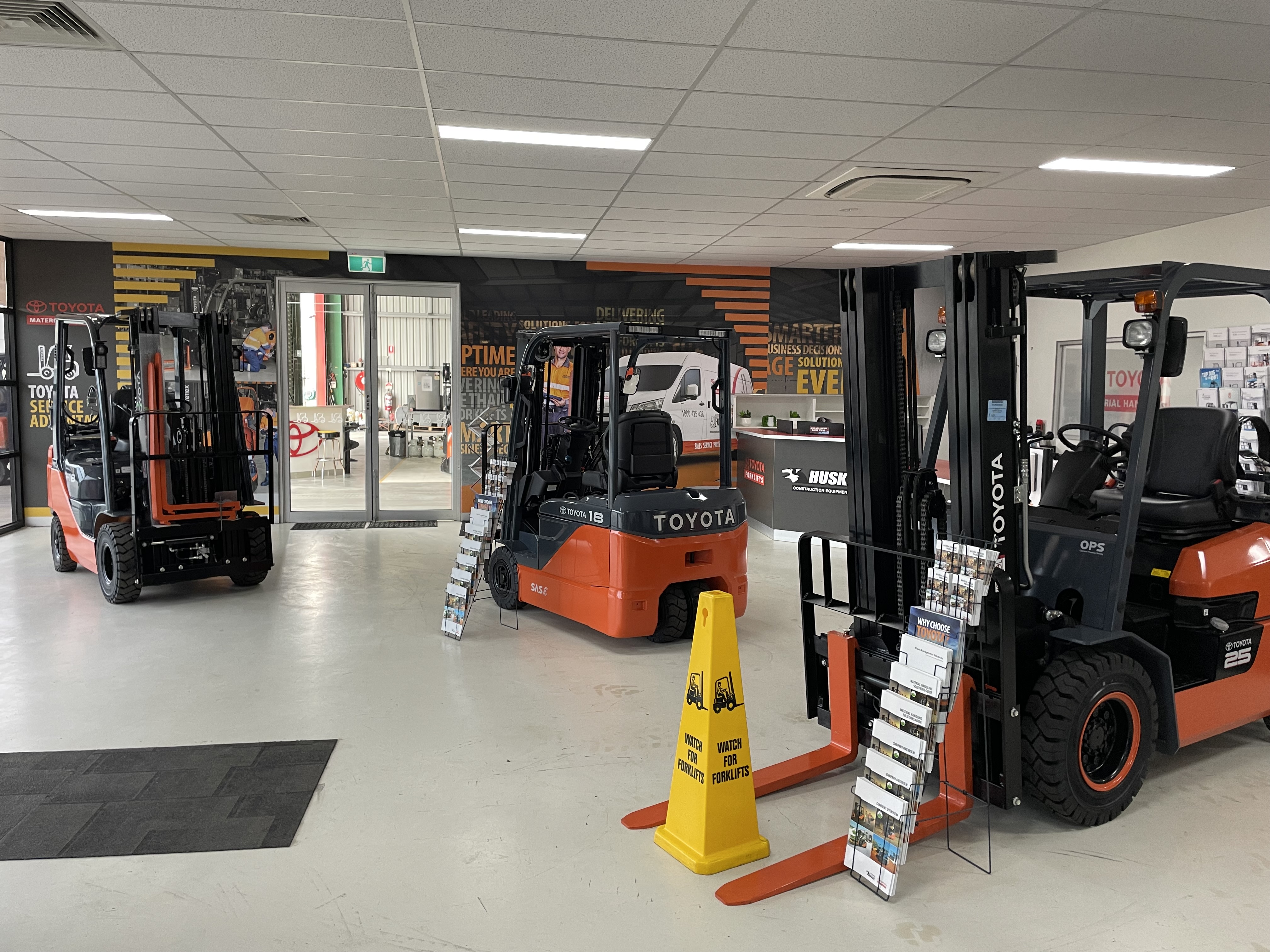 It features a fully functional workshop capable of handling both pre-delivery and general service work, fabrication bay and general workshop bays.

Furthermore, it also includes pallet racking for parts and pre-delivery storage, a freight dispatch bay, machine storage areas and a generous office space.

TMHA President and CEO Steve Takacs said the addition of the new Traralgon branch would help TMHA continue to establish its footprint in the Gippsland region, helping it to better service customers.

"We are thrilled to be adding a new dedicated regional branch in Traralgon, which will help improve the service we offer our valued customers while increasing our base in the area," Mr Takacs said.

"The ability to effectively and efficiently support our product from within the specific region is a very exciting opportunity for us.

"Furthermore, this dedicated TMHA facility provides us with room to grow the business and bring on more customers, which we will certainly be looking to do."

For existing Gippsland-based customers, the new branch will allow for increased parts and service capabilities, with sales teams also able to house greater levels of stock in the region.
To contact our Traralgon branch direct, call (03) 5173 0600 or free-call 1800 425 438.
TOYOTA MATERIAL HANDLING AUSTRALIA - TRARALGON
33 Stratton Drive
Traralgon East, VIC 3844
Phone: (03) 5173 0600
Fax: (03) 5173 0699
Trading Hours
7:30am - 5:00pm Monday - Friday